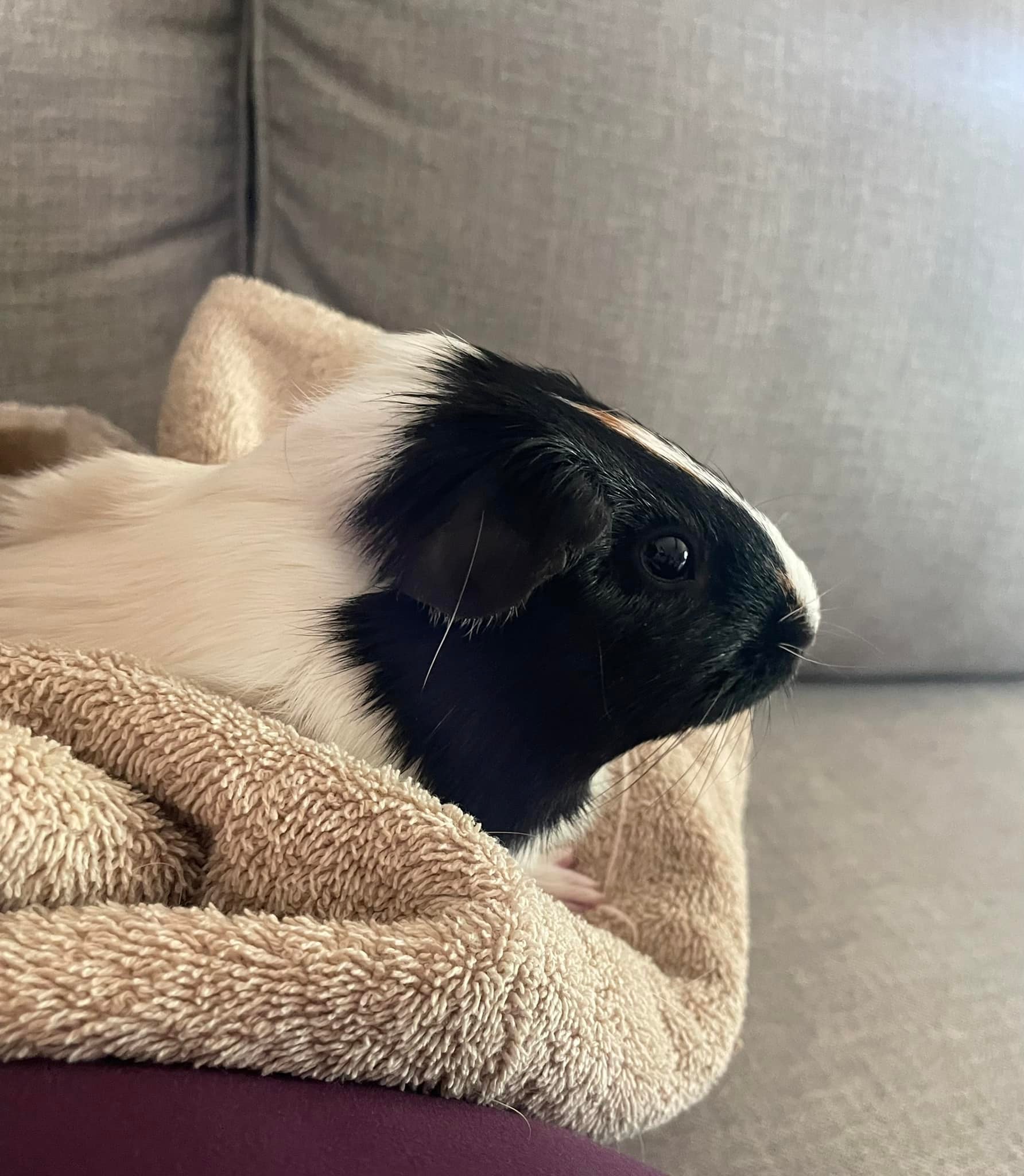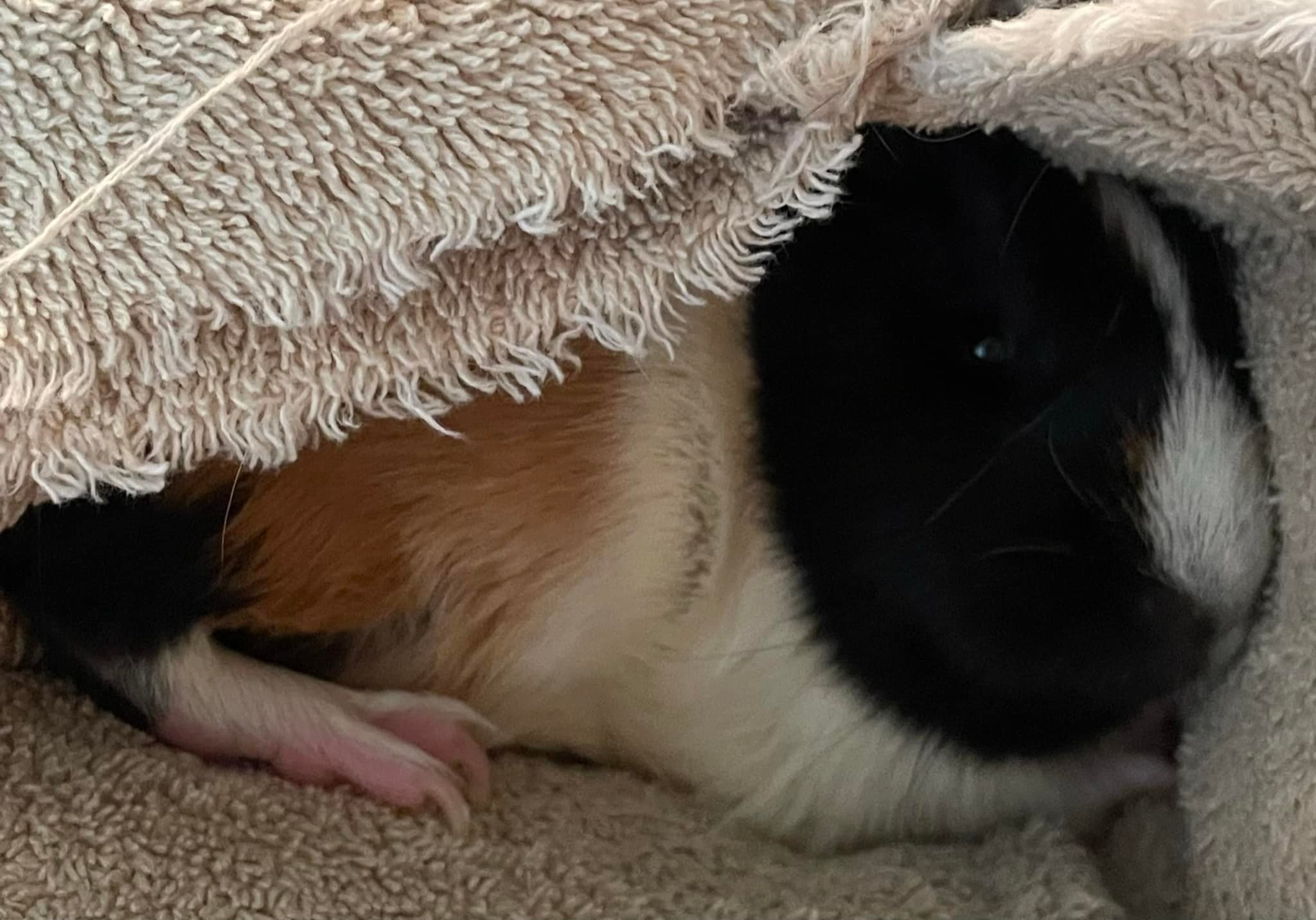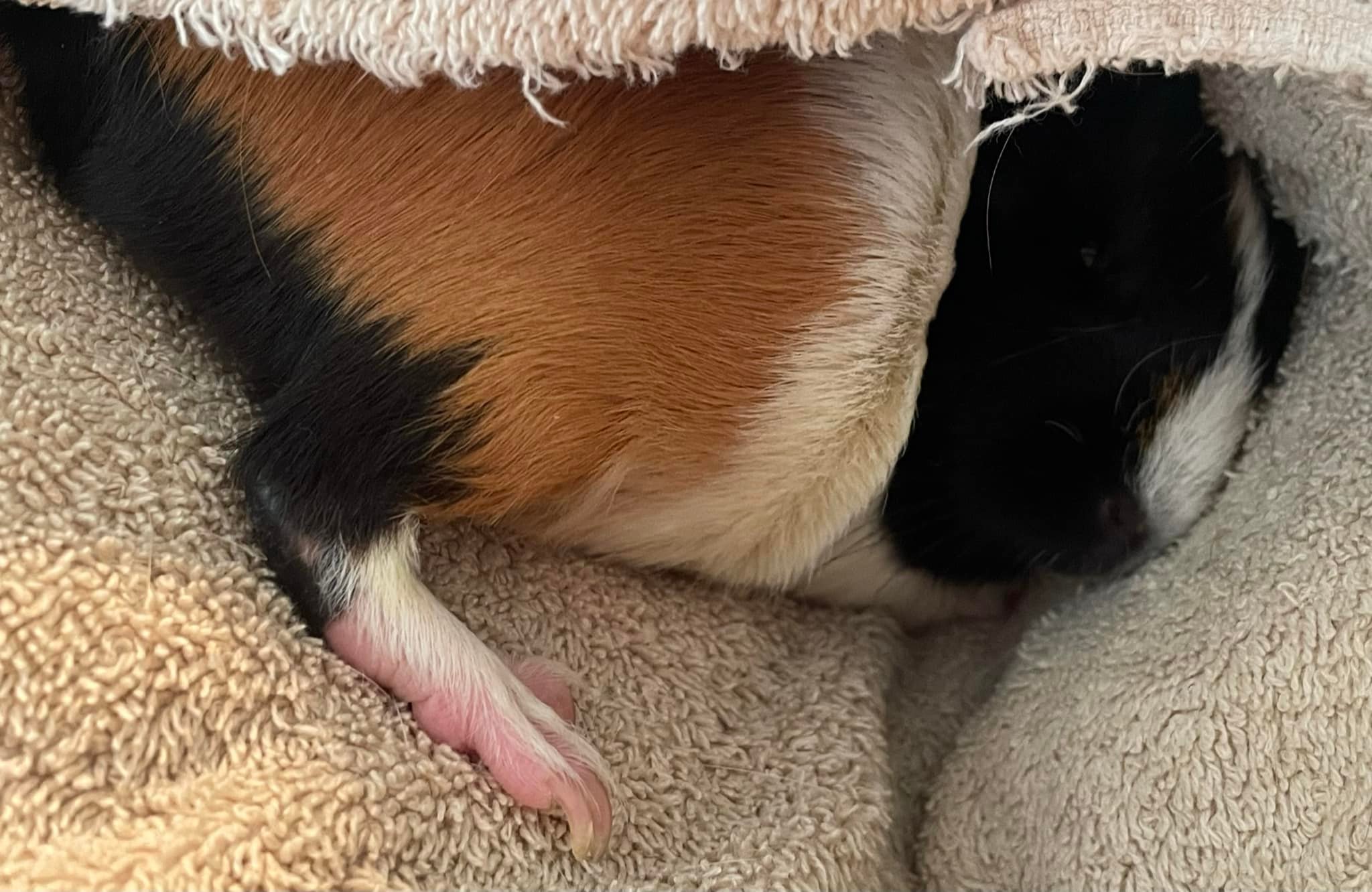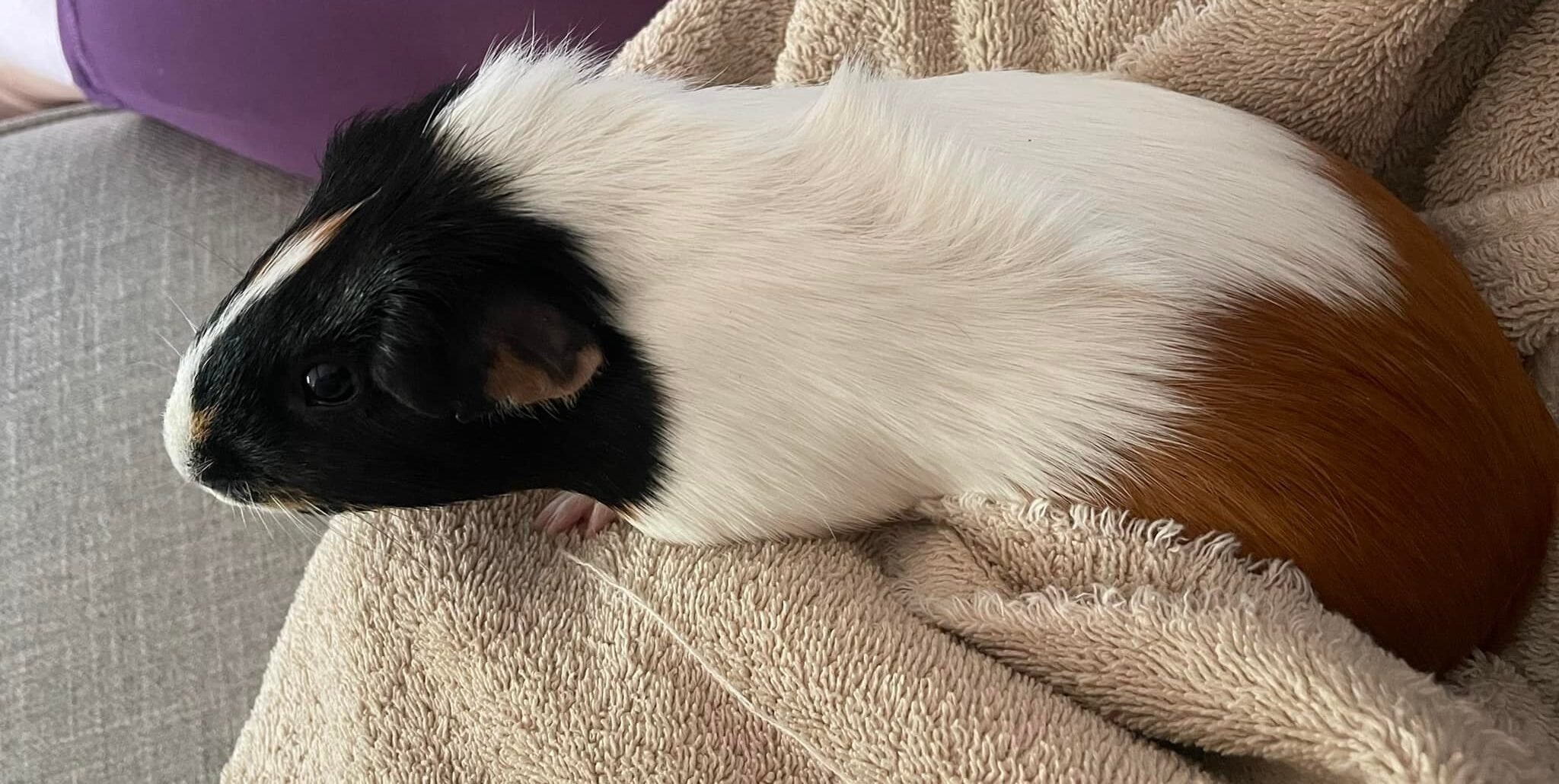 Iris
Updated:
Status: Available, Fostered
Type: Guinea Pig
Gender: Female
Age: 6
Month(s)
Description
Iris is the Momma of 3 of the Babies that were adopted a few weeks ago. She is looking for her fur-ever home! Since she is over 3 weeks old If you have boy Guinea Pigs they will need to be kept separate.
Iris is a really sweet girl! She's a quiet and gentle girl. She absolutely loves relaxing in her plush hidey, enjoys being hand fed snacks, and will curl up in a towel on your lap for long naps. 💜 Iris is currently being fostered. If you would like to meet her we can set up a meet!
If you would like to Adopt Iris, please fill out our adoption application HERE
If you're interested at all in helping this animal, please contact us. We appreciate it, and most of all, they appreciate it too!
Thank you for your time and consideration!