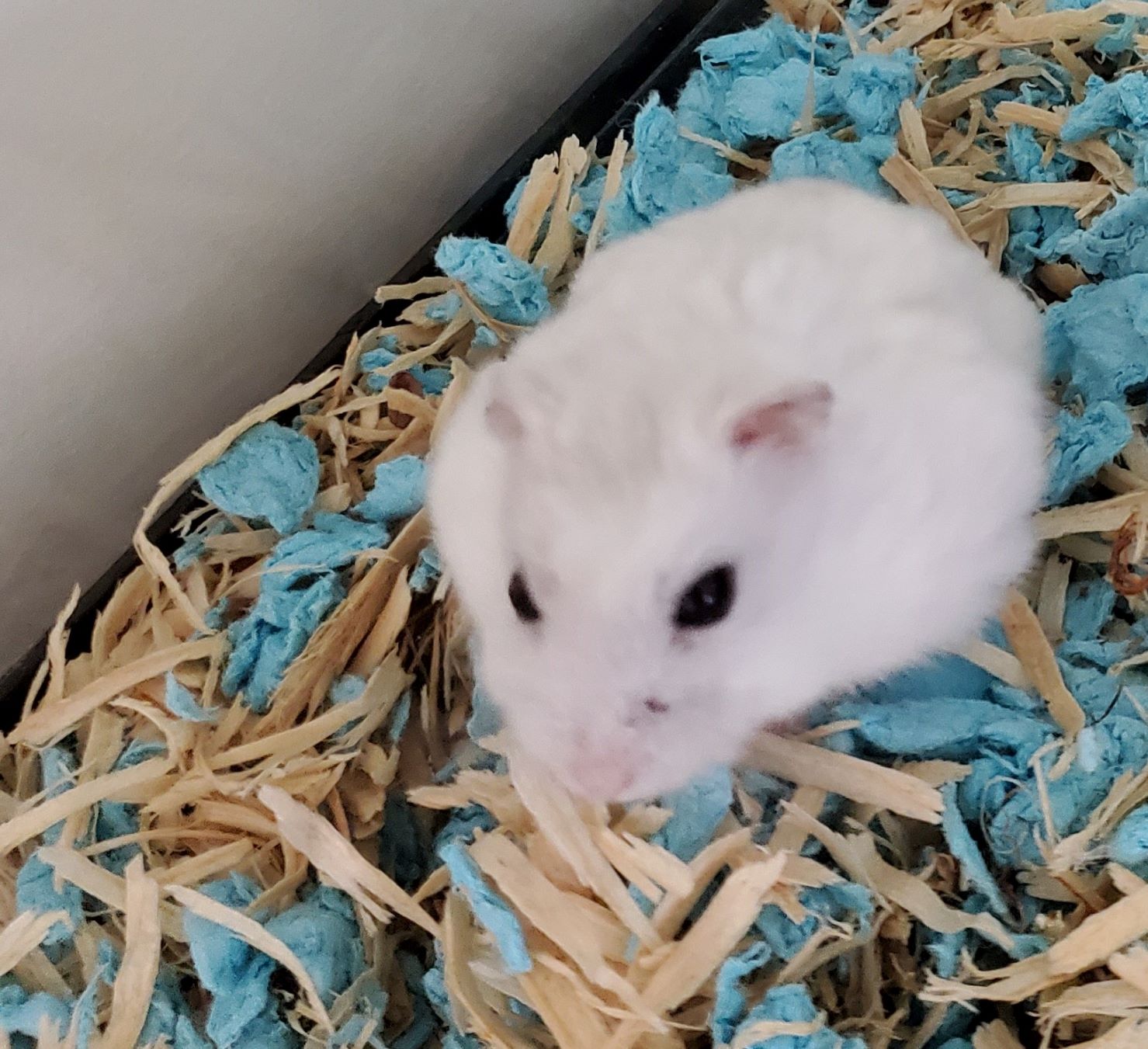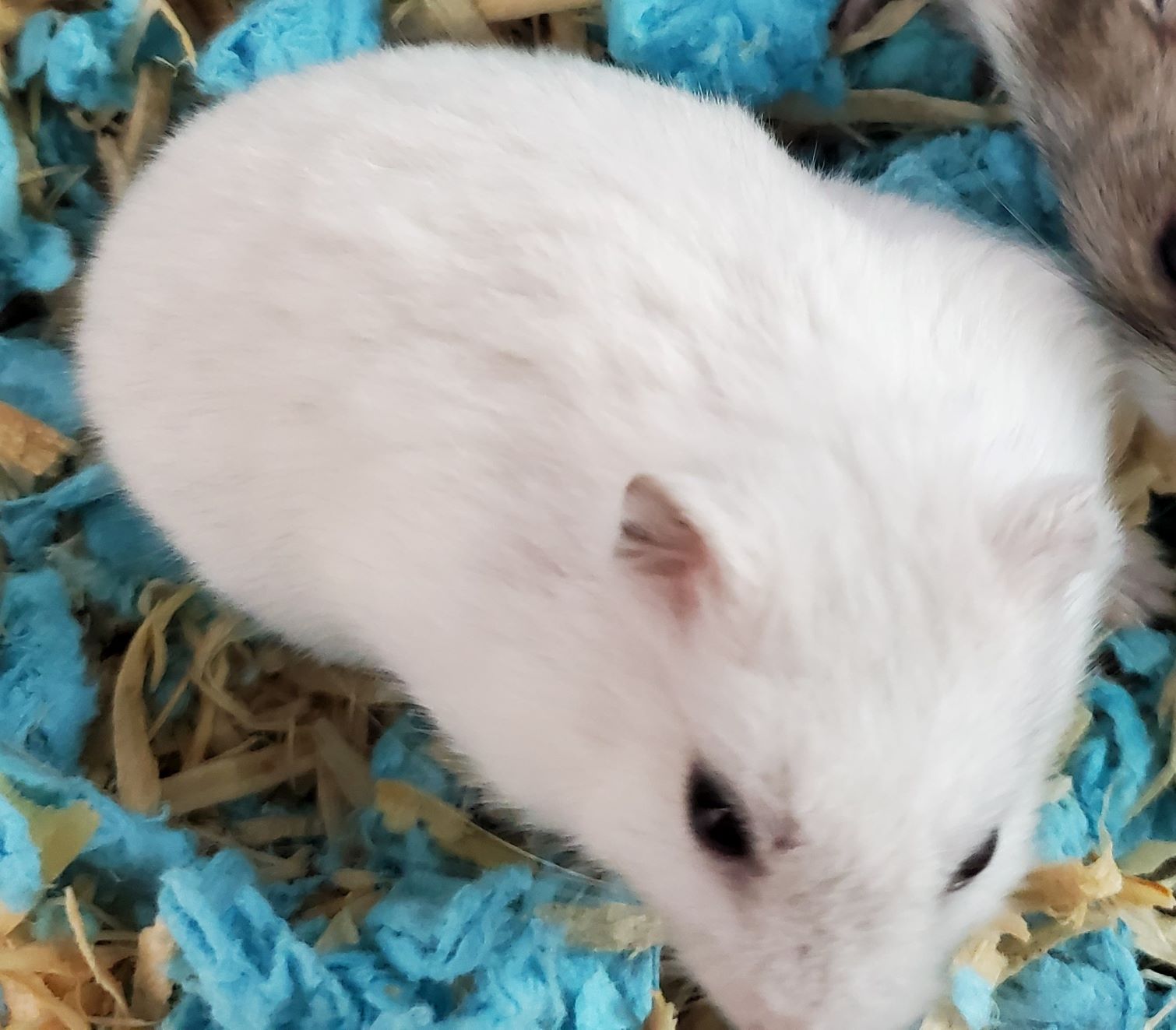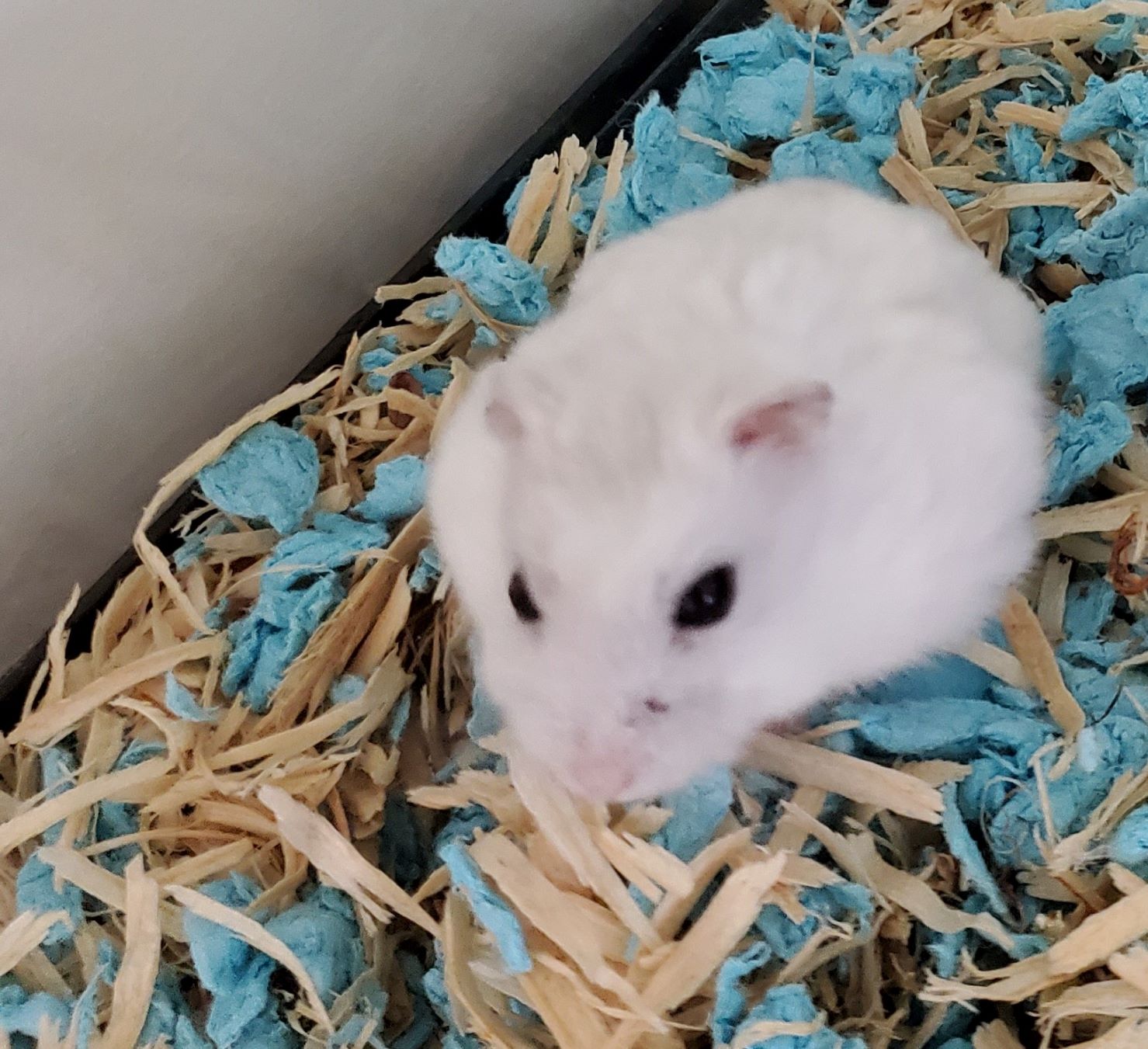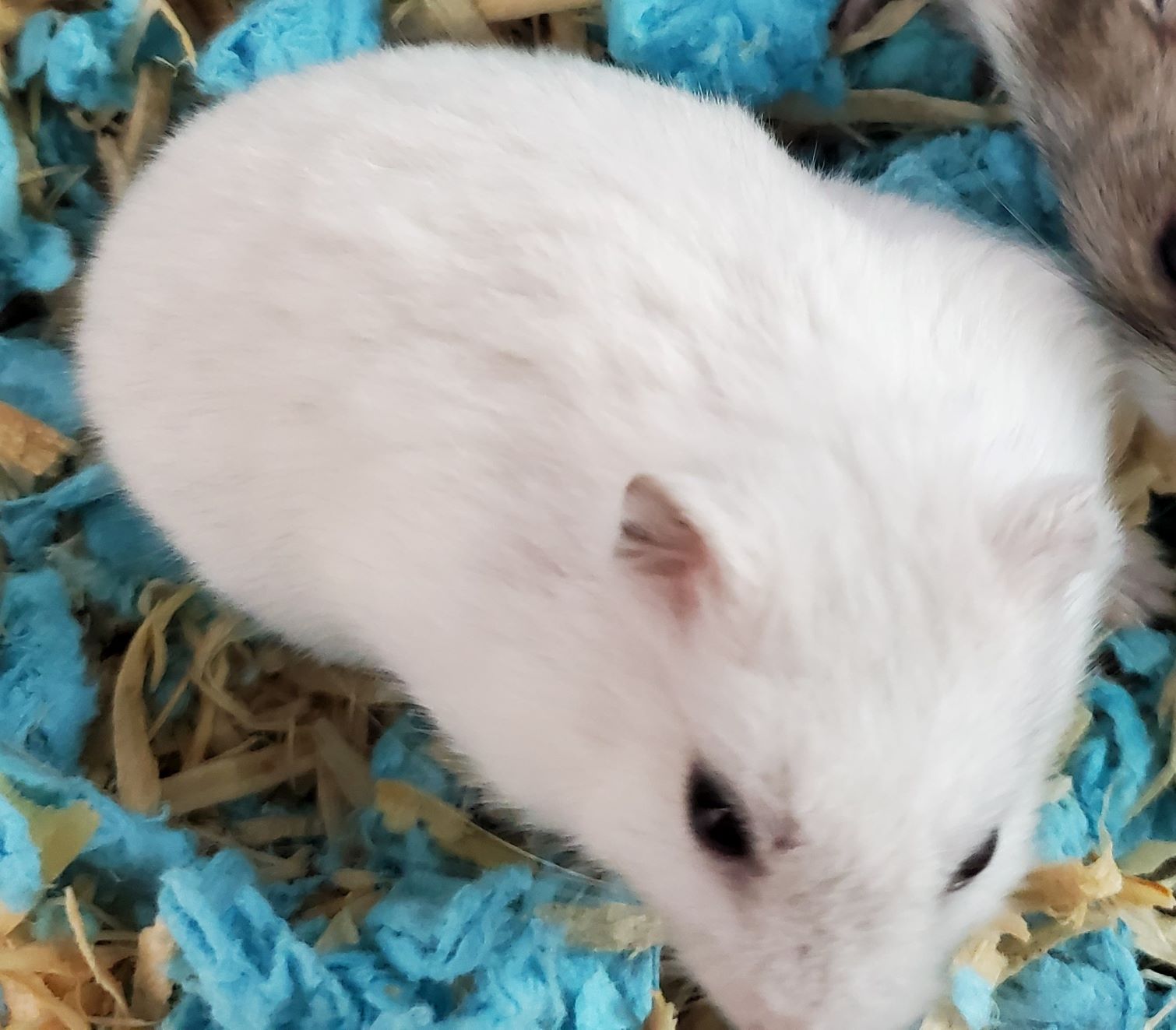 Prewitt
Updated:
Status: Available
Type: Dwarf Hampster
Gender: Unknown
Age: 1
Month(s)
Description
Prewitt, their Dad Becan and his siblings came to Nugget and Gang when their owner realized they weren't able to give them the life they deserved. We do not know if Prewitt is male or female. The dad and each of the siblings will need to be adopted out individually. Hamsters do best on their own.
Prewitt is not afraid of humans and has yet to bite and has a great temperament.
Special Notes
Prewitt has been with Nugget and Gang since October 8th 2020

If you're interested at all in helping this animal, please contact us. We appreciate it, and most of all, they appreciate it too!

Thank you for your time and consideration!