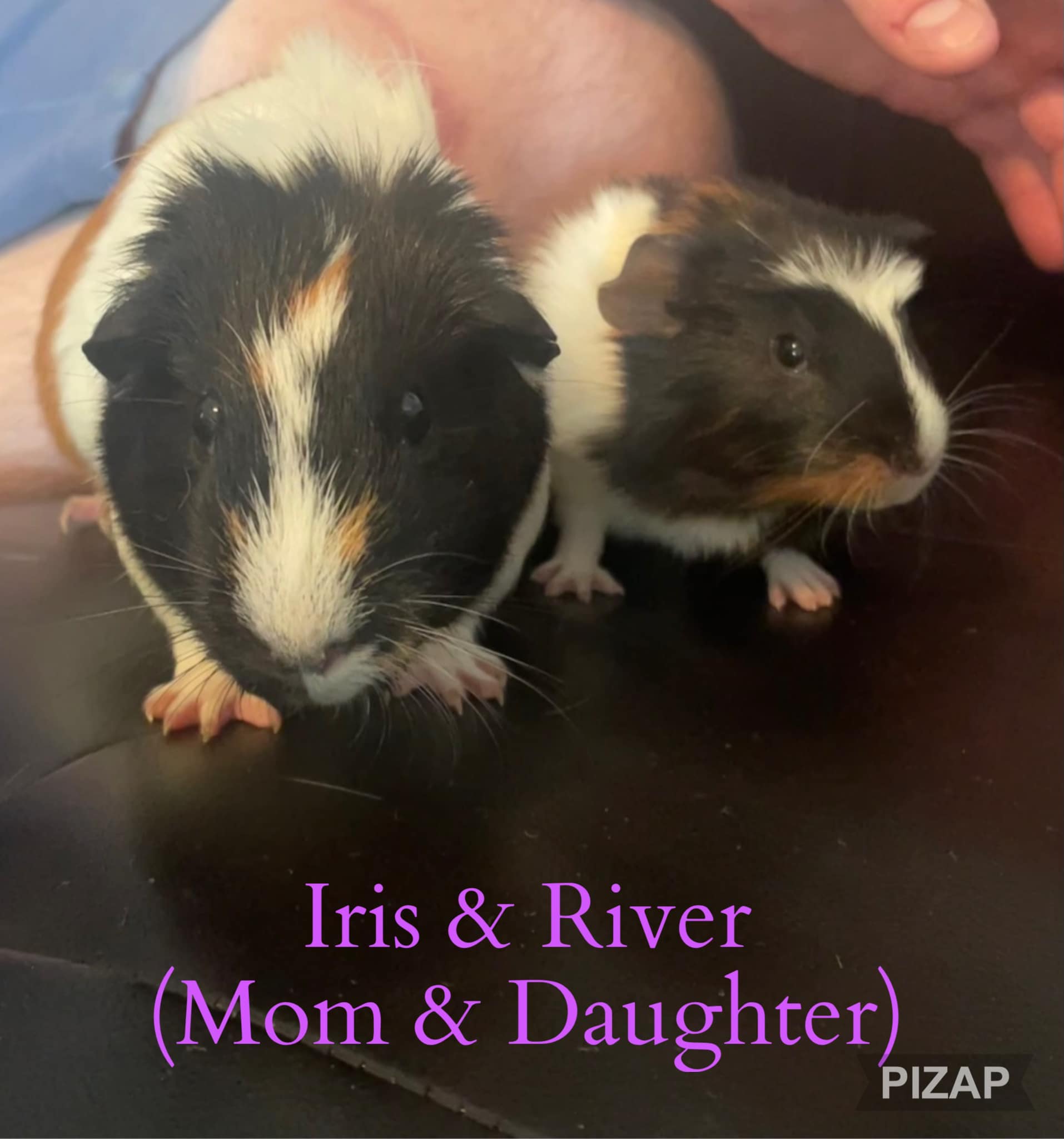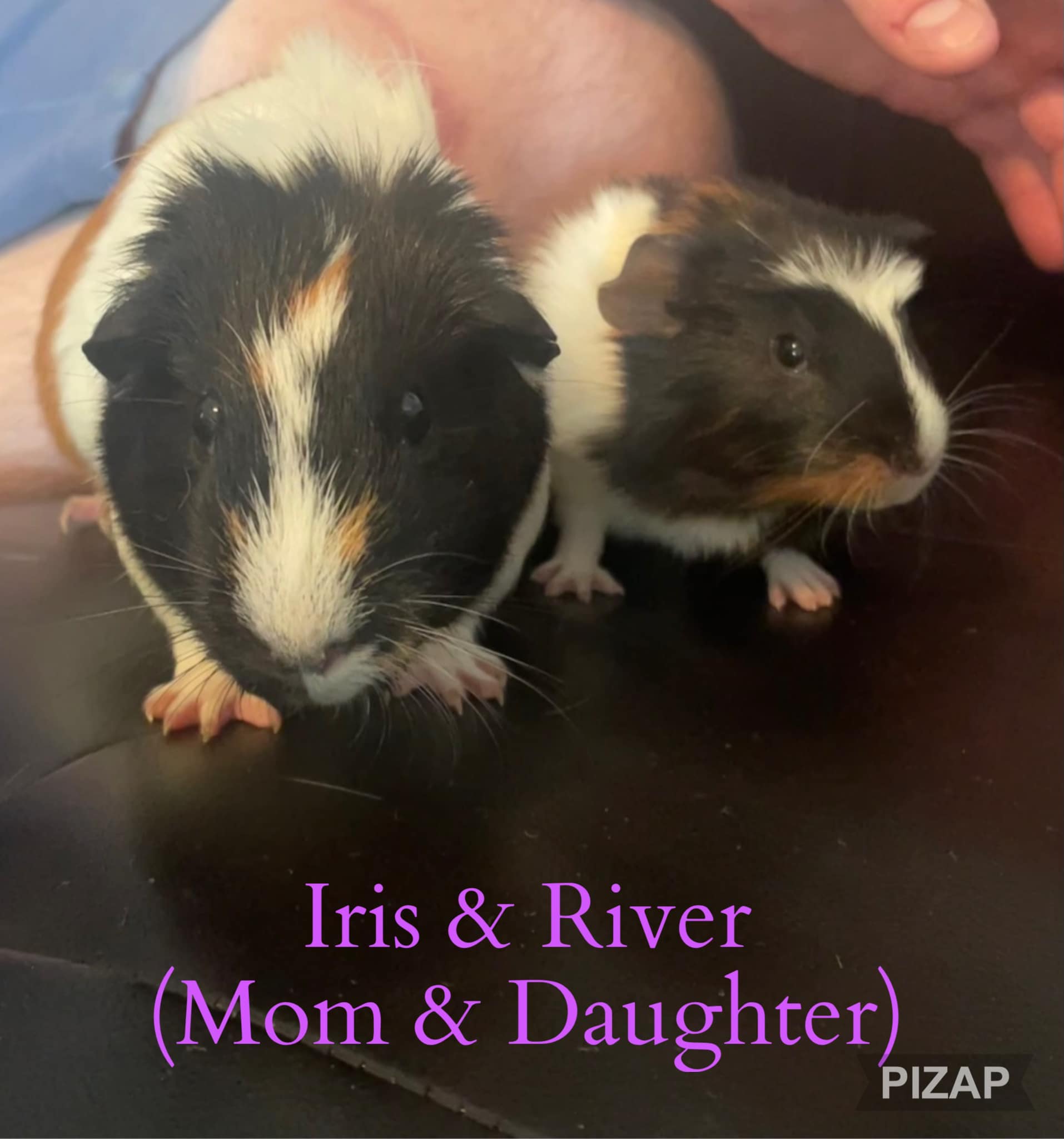 Iris & River (Mom & Daughter)
Updated:
Status: Available
Type: Guinea Pig
Gender: Female
Age: 3
Month(s)
Description
Guinea pigs are very social animals that do best when they're not alone. Iris and River will need to be adopted together. Since they are over 3 weeks old they do need to be kept separate from any boy piggies!
If you would like to Adopt Iris & River, please fill out our adoption application HERE
If you're interested at all in helping this animal, please contact us. We appreciate it, and most of all, they appreciate it too!
Thank you for your time and consideration!