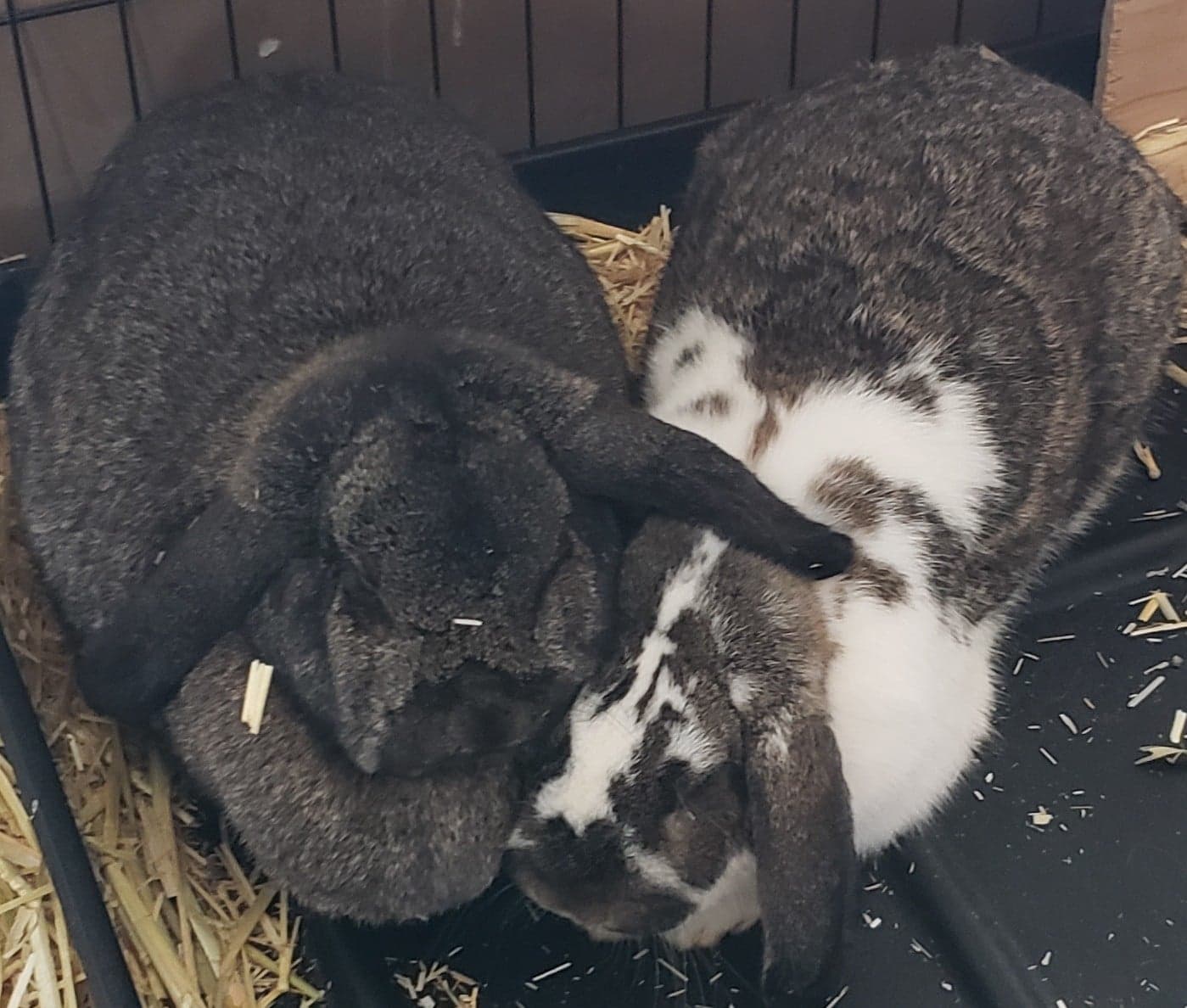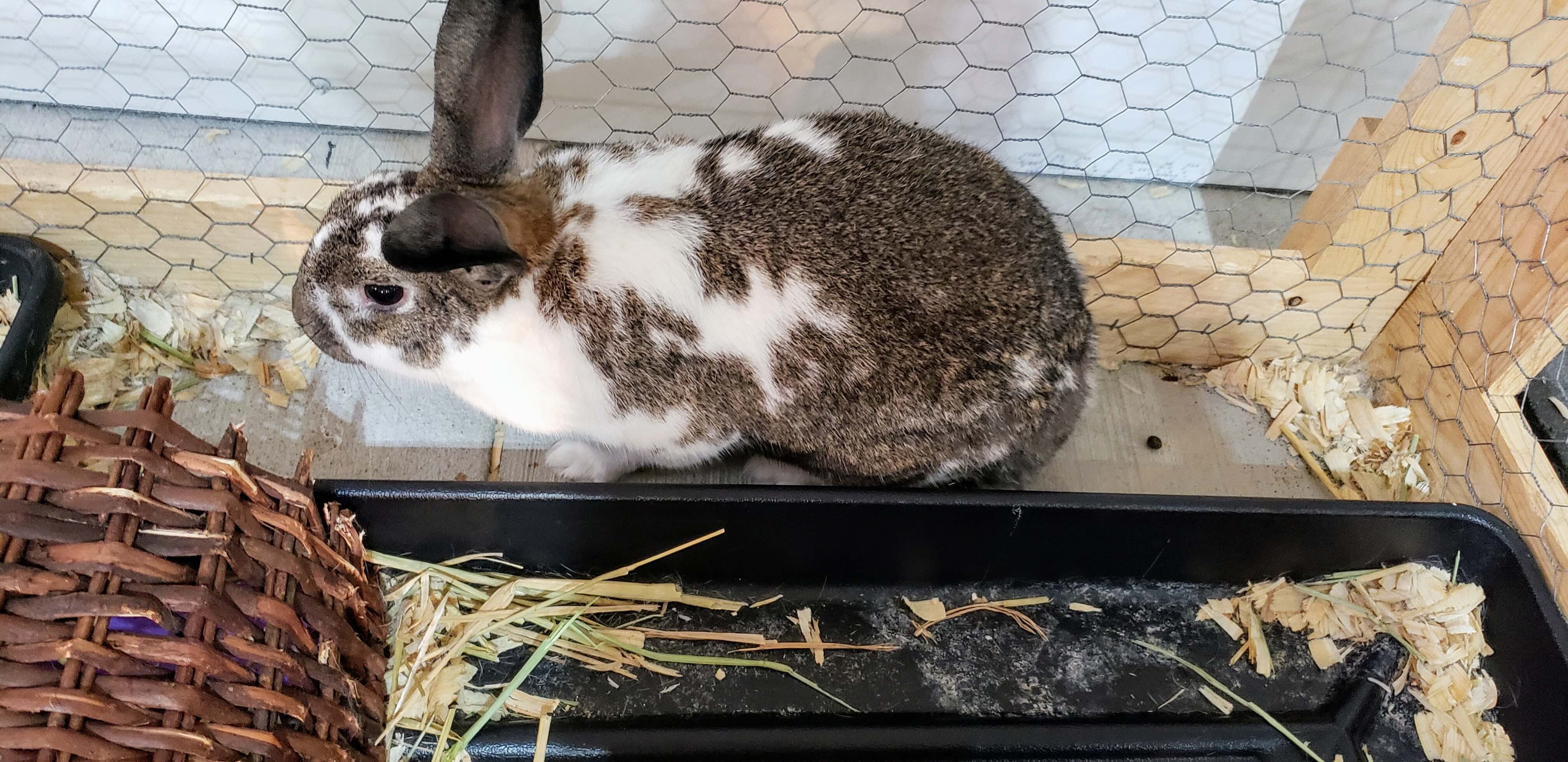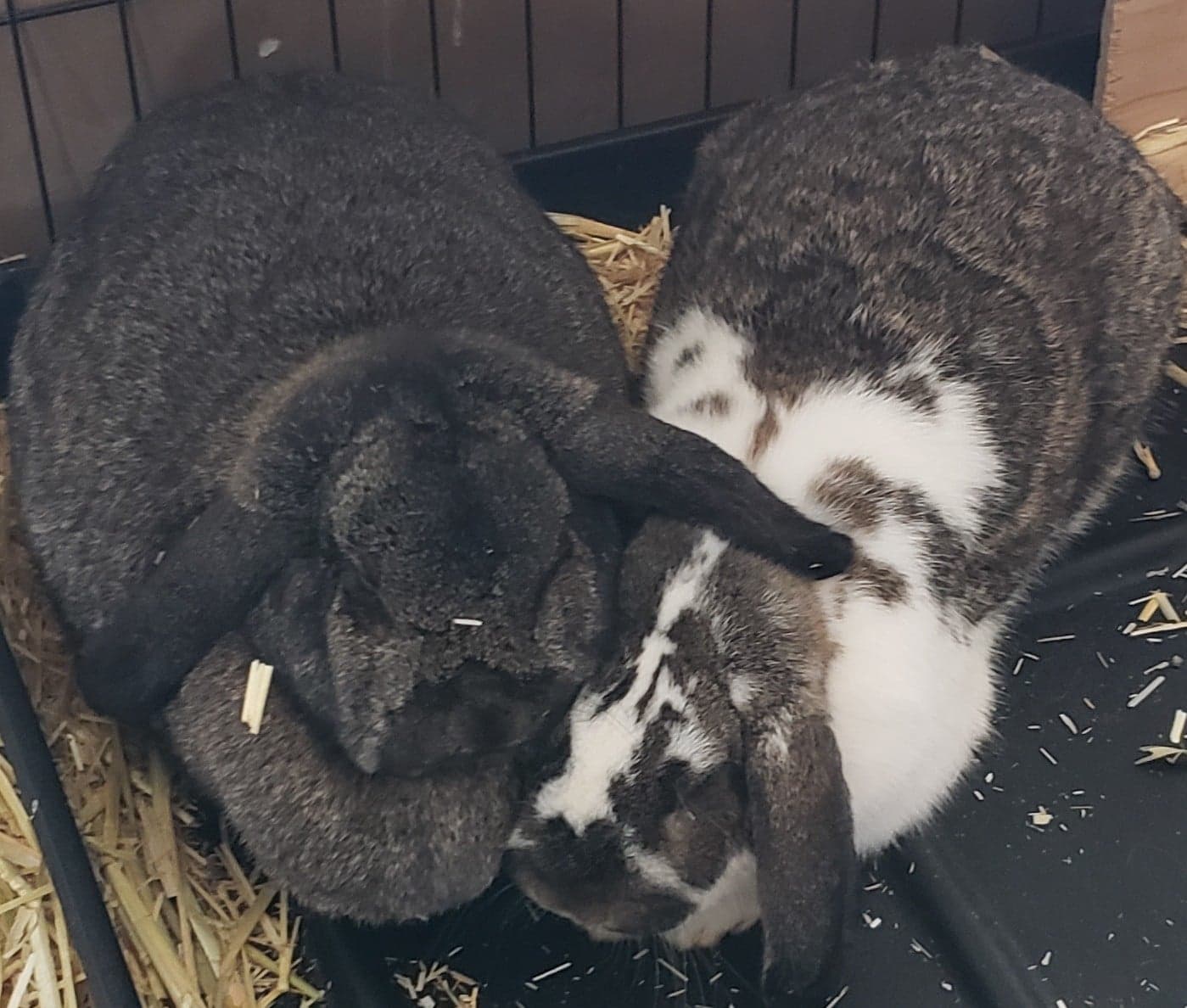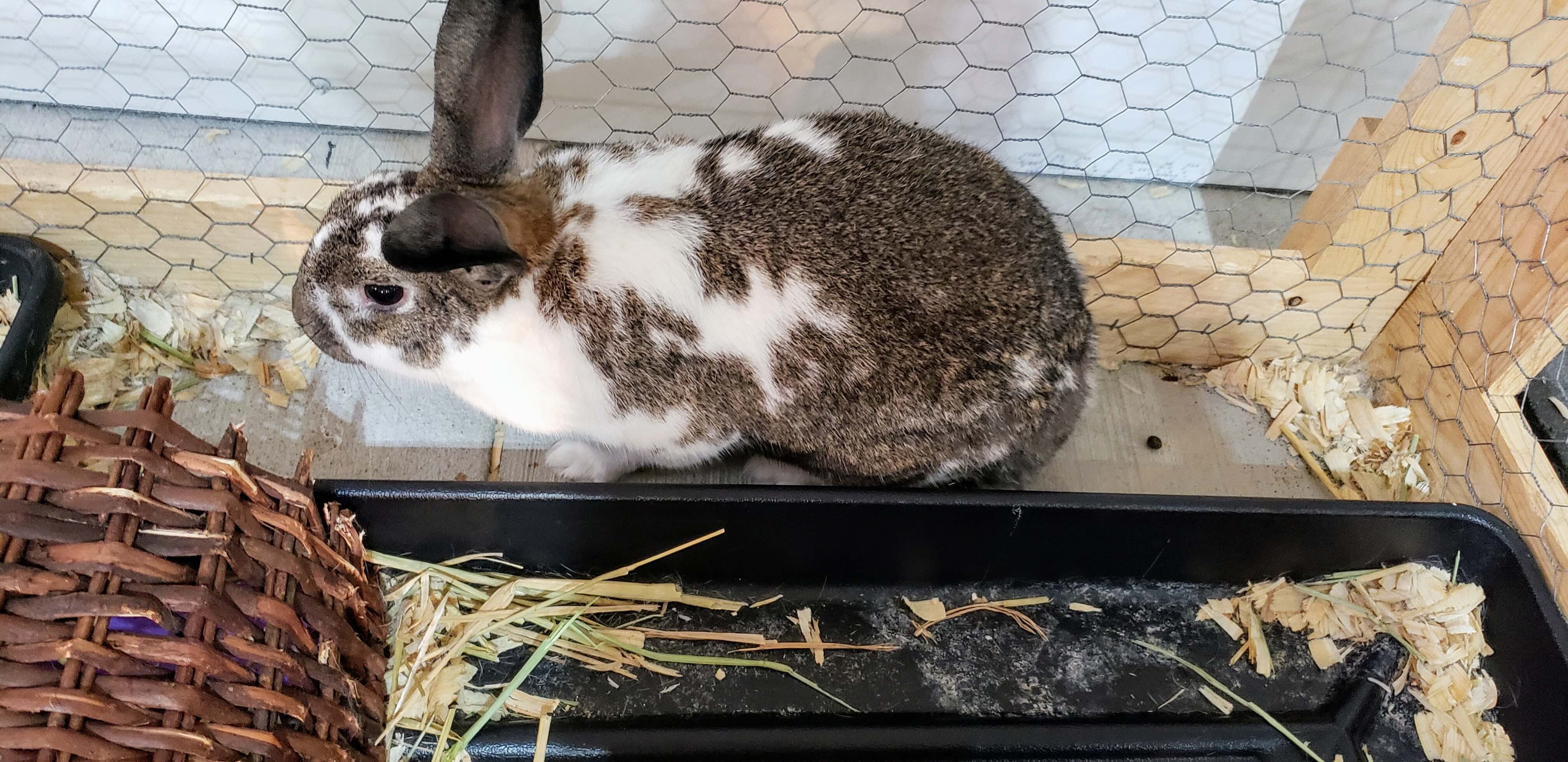 Mrs. B and Longjohn – Bonded Pair
Updated:
Status: Available
Type: Bunny
Gender: Female, Male ,
Age: 4
Year(s)
Description
Mrs. B and Longjohn are a bonded pair of bunnies, that need to be adopted together.  Mrs. B is spayed, and Longjohn is neutered.  They came in separately, and have since found love for one another.  Mrs. B is fairly easy to pick up, and handle.  However, Longjohn is not easy, at all.  He does not want to be picked up, or held.  He was abandoned and a dog had gotten a hold of him, although he is perfectly healthy now.   They are fun to watch snuggle with one another, and play.  They both like toys and lots of space to run around.  They do very well with their litter training. If you would like to Adopt Mrs. B and Longjohn ($40 * $20 each*) Please fill out our adoption application HERE
Veterinary Information (vaccines, tests, etc.)
Spayed and Neutered, health check completed. No issues.

If you're interested at all in helping this animal, please contact us. We appreciate it, and most of all, they appreciate it too!

Thank you for your time and consideration!